Fraport Greece

---
The consortium of Slentel and Fraport AG won the international tender issued by the Hellenic Republic Asset Development Fund (HRADF) for the concession of 14 regional airports in Greece. The 40-year concession commenced on April 11, 2017 with the concessionaires making an upfront payment of €1.234 billion, a record amount in Greece's privatization history.
Slentel and Fraport AG established in 2015 Fraport Greece that is now responsible for maintaining, operating, managing, upgrading and developing the 14 regional airports.
Fraport Greece is currently executing a significant capital expenditures program in order to renovate and upgrade the 14 regional airports.
The shareholders of Fraport Greece are Fraport AG Frankfurt Airport Services Worldwide, Slentel and Marguerite the 2020 European Fund.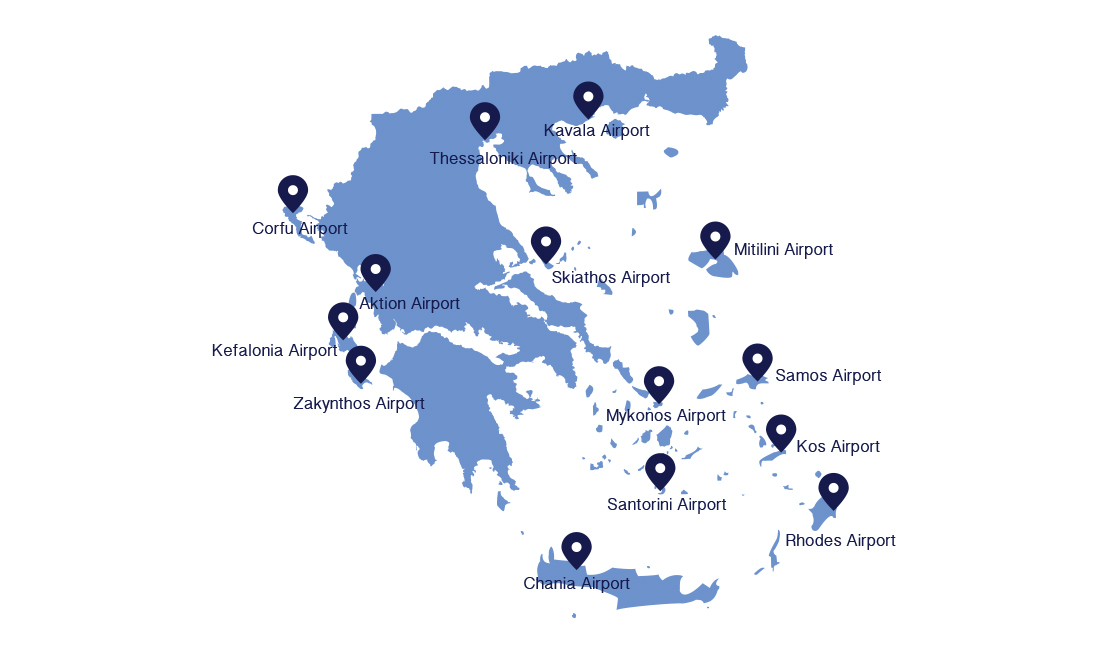 The 14 Greek Regional Airports project is a major private investment. It is considered to be one of the largest concession projects in Greece and presents significant potential benefits to the tourism sector, Greece's economy as a whole, the people of the regions served by the regional airports, as well as to millions of international tourists visiting beautiful Greece every year.
In the highly competitive international tourism industry, the 14 regional airports serve as vital gateways for one of the country's most important sectors. The 14 regional airports include 3 mainland gateways (Thessaloniki, Aktion and Kavala) and 11 airports on Greek islands (Chania on Crete, Kerkyra on Corfu, as well as Kefalonia, Kos, Mykonos, Mytilene, Rhodes, Samos, Santorini, Skiathos and Zakynthos).
---